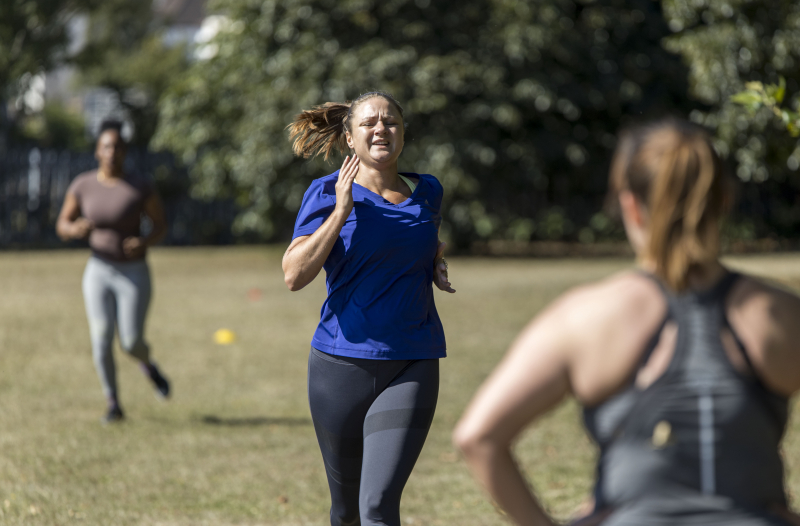 £10 for 10 sessions
Introductory Offer
Want to try Bootcamp UK for just £1 per session?
Take advantage of our introductory offer, your first 10 sessions for just £10! There's no forward commitment when purchasing these sessions, if it's not for you, then that's absolutely fine. So what is the catch? Well, we are so confident that you'll absolutely love Bootcamp UK no matter what your fitness level is, and we know you'll be back!
OUR TESTIMONIALS
What our Bootcampers have to say
Really enjoying bootcamp, love the type of equipment we use in the sessions and that it pushes you. It's been enjoyable working out in different weather too and actually makes you feel like you've worked harder when it's raining!
Started with the 10 for £10 sessions and enjoyed the variety of exercises that we had each session. Decided to join using the monthly direct debits which were very reasonably priced. Instructors are always on hand for advice and to show the best way to do each exercise.
Excellent instructor, and great variation in workouts each session. Would highly recommend.
Just been to my second session and I am loving it. All coaches are extremely friendly and motivating at BCUK Gosport. So glad I decided to give it a go!
Made to feel welcome and I like the fact everyone is at different abilities and can go at the pace thats suits them. Great Bootcamp.
WORK WITH US
Contact us today
The teams at Bootcamp UK are passionate about what they do, whether that is being an instructor or running a franchise. Want to become part of our team?
£10 FOR 10 SESSIONS
Introductory offer for new starters
Take advantage of this offer and start your Bootcamp UK journey with us today!
PROUD SUPPORTERS
We support those who serve