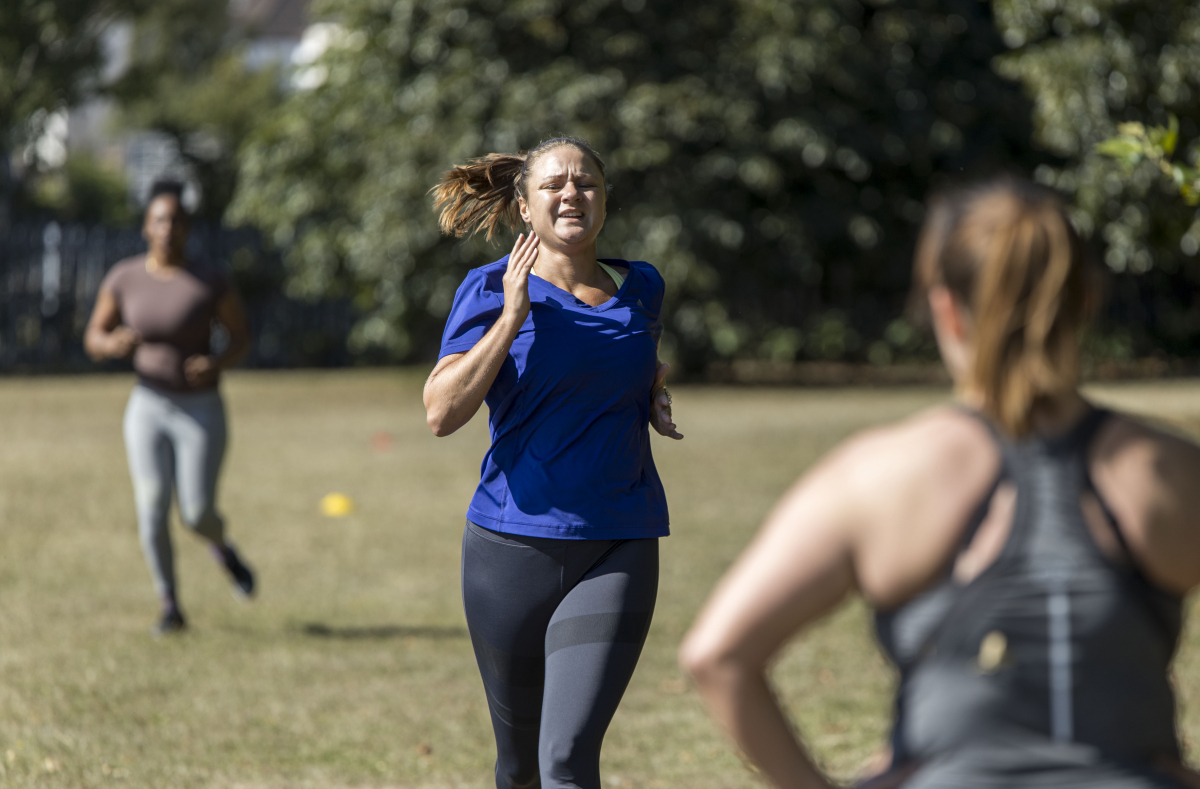 £10 for 10 Outdoor Fitness Classes
Introductory Offer
Want to try Bootcamp UK for just £1 per fitness class PAYG?
Take advantage of our fitness group introductory offer, your first 10 PAYG Bootcamp UK workouts for just £10!
No Commitment
There's no forward commitment when purchasing these fitness classes; these are 1-hour outdoor exercise classes for just £1 each! Workouts consist of a combination of circuit training, aerobic, HIIT and endurance training. Although challenging, our Bootcamp UK coaches ensure that it is achievable for every fitness level, and yes, we do mean everyone! Whether you want to lose weight or improve overall fitness, outdoor group exercise could be for you!
If you're looking for group outdoor fitness, look no further! Check out our blog on Why You Should Consider Circuit Training.
Check out What To Wear for group outdoor exercise classes.
OUR TESTIMONIALS
What our Bootcampers have to say
Really enjoying bootcamp, love the type of equipment we use in the sessions and that it pushes you. It's been enjoyable working out in different weather too and actually makes you feel like you've worked harder when it's raining!
Started with the 10 for £10 sessions and enjoyed the variety of exercises that we had each session. Decided to join using the monthly direct debits which were very reasonably priced. Instructors are always on hand for advice and to show the best way to do each exercise.
Excellent instructor, and great variation in workouts each session. Would highly recommend.
Just been to my second session and I am loving it. All coaches are extremely friendly and motivating at BCUK Gosport. So glad I decided to give it a go!
Made to feel welcome and I like the fact everyone is at different abilities and can go at the pace thats suits them. Great Bootcamp.
WORK WITH US
Contact us today
At Bootcamp UK, we are passionate about what we do, whether being an instructor or running a group outdoor fitness franchise. We use circuit training based fitness classes to deliver the best Bootcamp in the UK! Being there to coach and witness our BCUK members make their life-changing transformation is truly rewarding.
If you believe you are also cut out to lead a fitness Bootcamp with BCUK, get in touch today; we want to hear from you!
Want to become part of our team?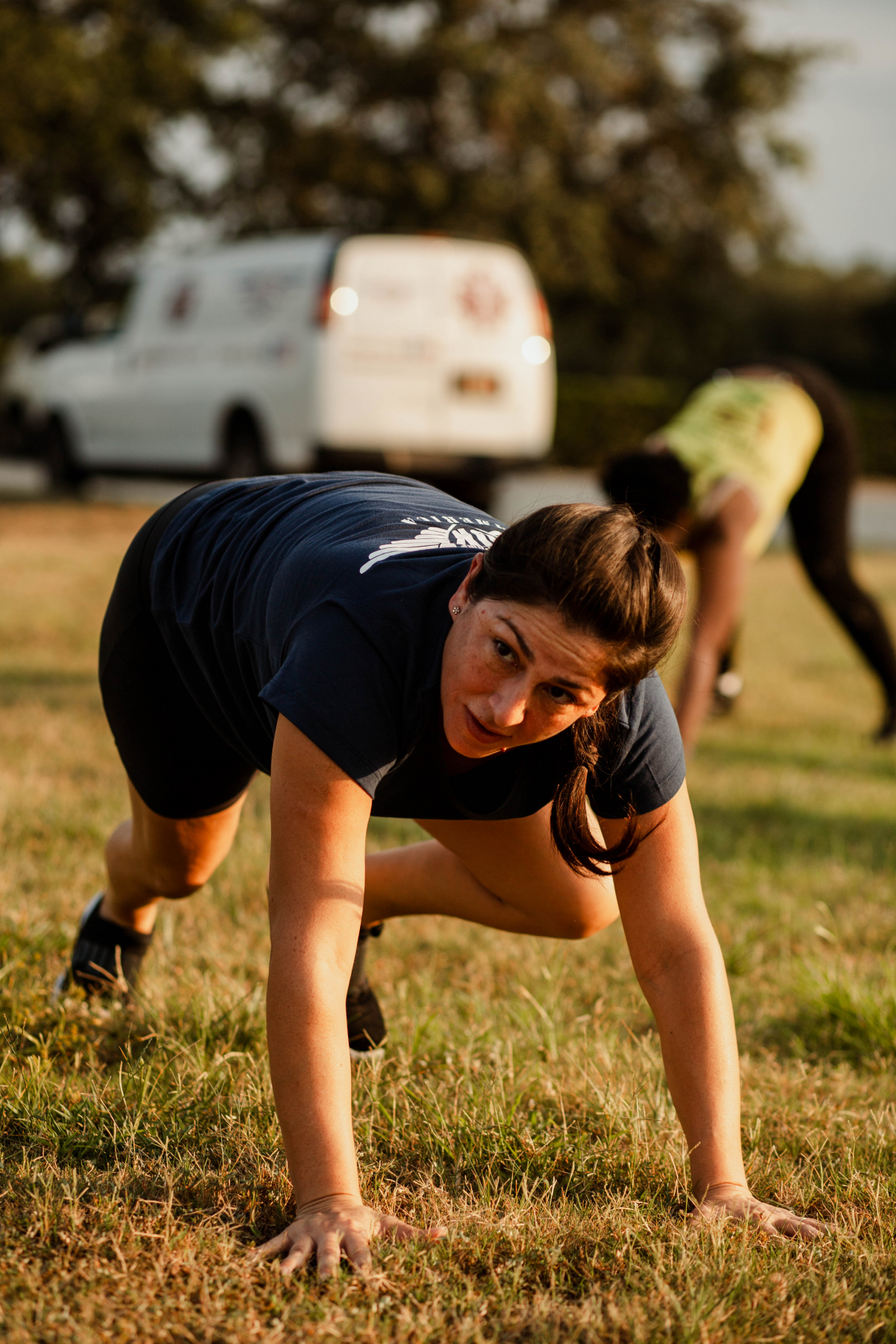 BODY TRANSFORMATION COURSE FOR WEIGHT LOSS
If you're looking for a way to kick start your fitness journey and see healthy and sustainable fat loss results, team Bootcamp UK provides a tailored 3-week body transformation course to aid in rapid weight loss with ongoing support. Now, we know what you're thinking, there are many weight loss boot camps out there that operate through residential boot camps or via weight loss retreats, which isn't sustainable around everyday life.
Instead of taking a break from life and work to travel to a 'fat camp', we offer support online, meaning our sessions can fit into your lifestyle without interrupting it. Reaching your ideal body image can take time and losing weight isn't something that's going to happen overnight, so if you want engaging health and fitness training that takes your dietary requirements into consideration on a course that works for you, look no farther than Bootcamp UK!
START LOSING WEIGHT AND SIGN UP BELOW!
3-WEEK FREE BODY TRANSFORMATION! FOR THE 1ST 20 PEOPLE TO APPLY
Bootcamp UK is trailing out our 1st ever ONLINE body transformation course, and to get us started, we are giving away 20 spaces completely FREE!
We're looking for 20 people who want to get into their best shape ever and feel incredible from the inside out!
Our 3-week kickstart transformation course is designed to give you the health and fitness boost you need. This course is specifically for those who have a few extra pounds/kilos to shift and perhaps need a more-active lifestyle.
This is an all-inclusive course with the below elements:
✅ Nutrition Guidelines
✅ Accountability
✅ Group Outdoor Fitness Classes
✅ Home Workouts
✅ Healthy Lifestyle Pointers
This course will retail at £99, but we are offering the first 20 spaces absolutely FREE!
Please only apply for a FREE space if you are committed to making that positive life change.
Apply below before they are all gone.
WEIGHT LOSS BOOT CAMP THAT WORKS FOR YOU!
Whether you want to improve your overall fitness or lose weight, Bootcamp UK has just what you need! Currently, we are offering an affordable and balanced body transformation course that's designed to help you shed the pounds! We're proud to showcase our clients success stories as they see their fitness results in action.
You may be familiar with our fitness boot camp, which incorporates HIIT and outdoor group exercises that help our clients reach their fitness goals, so you know we're more than qualified to advise and aid you on your weight loss journey. While the goal is to lose weight, we promise more benefits when you choose us, including improved self image, an increase in everyday fitness levels, and specially tailored support throughout our programme.
Our locations include Eastleigh, Littlehampton, Salisbury, Newbury, Portsmouth, Chichester, Bournemouth, Chippenham, Devizes, Canterbury, Andover, Bracknell, Bushey, Basingstoke, Fleet, Farnborough, Fareham, Gosport, Gravesend, Guildford,  Maidenhead, Woking, Winchester, Maidstone, Medway, Mill Hill, Petersfield, Poole, Reading, Sittingbourne, Southampton, Swindon, Trowbridge, Waterlooville, and Bexleyheath and the first 20 people to sign up will receive their space absolutely FREE of charge!
£10 FOR 10 SESSIONS
Introductory offer for new starters
Take advantage of this offer and start your Bootcamp UK journey with us today!
PROUD PARTNERS
We support those who serve