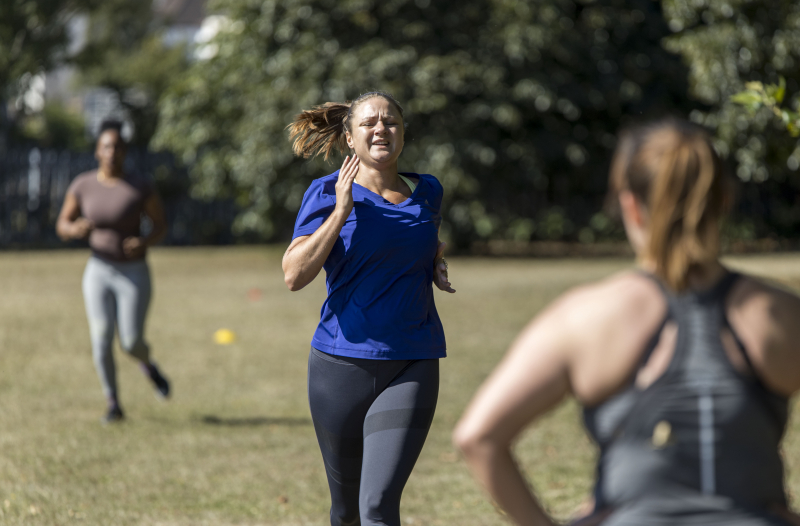 £10 for 10 Outdoor Fitness Classes
Introductory Offer
Want to try Bootcamp UK for just £1 per fitness class PAYG?
Take advantage of our fitness group introductory offer, your first 10 PAYG Bootcamp UK workouts for just £10!
No Commitment
There's no forward commitment when purchasing these fitness classes; these are 1-hour outdoor exercise classes for just £1 each! Workouts consist of a combination of circuit training, aerobic, HIIT and endurance training. Although challenging, our Bootcamp UK coaches ensure that it is achievable for every fitness level, and yes, we do mean everyone! Whether you want to lose weight or improve overall fitness, outdoor group exercise could be for you!
If you're looking for group outdoor fitness, look no further! Check out our blog on Why You Should Consider Circuit Training.
Check out What To Wear for group outdoor exercise classes.
OUR TESTIMONIALS
What our Bootcampers have to say
Really enjoying bootcamp, love the type of equipment we use in the sessions and that it pushes you. It's been enjoyable working out in different weather too and actually makes you feel like you've worked harder when it's raining!
Started with the 10 for £10 sessions and enjoyed the variety of exercises that we had each session. Decided to join using the monthly direct debits which were very reasonably priced. Instructors are always on hand for advice and to show the best way to do each exercise.
Excellent instructor, and great variation in workouts each session. Would highly recommend.
Just been to my second session and I am loving it. All coaches are extremely friendly and motivating at BCUK Gosport. So glad I decided to give it a go!
Made to feel welcome and I like the fact everyone is at different abilities and can go at the pace thats suits them. Great Bootcamp.
WORK WITH US
Contact us today
At Bootcamp UK, we are passionate about what we do, whether being an instructor or running a group outdoor fitness franchise. We use circuit training based fitness classes to deliver the best Bootcamp in the UK! Being there to coach and witness our BCUK members make their life-changing transformation is truly rewarding.
If you believe you are also cut out to lead a fitness Bootcamp with BCUK, get in touch today; we want to hear from you!
Want to become part of our team?
£10 FOR 10 SESSIONS
Introductory offer for new starters
Take advantage of this offer and start your Bootcamp UK journey with us today!
PROUD PARTNERS
We support those who serve