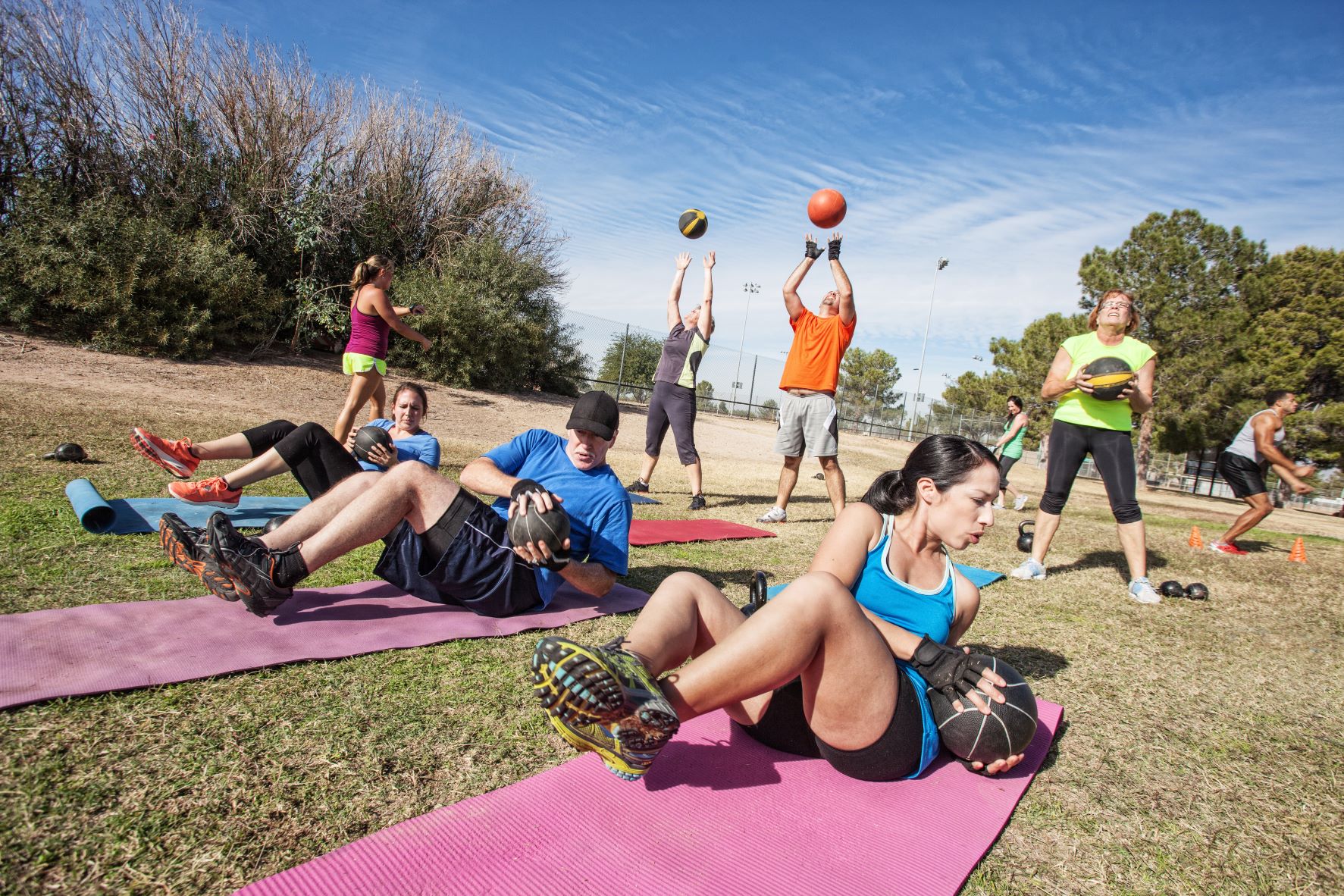 Jan 31, 2022
If you're looking for a challenging and fun workout, a Bootcamp class can be a great option. Here are ten reasons why you should try one:
1. Bootcamps Are An Excellent Way To Get In Shape Quickly.
Bootcamps are designed to help you burn calories and lose weight quickly. If you're looking to shed pounds in a hurry, Bootcamp is the way to go.
Bootcamp classes can also help improve your cardiovascular health and strengthen your muscles. The Intensity of the exercises helps ensure that you burn calories and fat quickly.
2. They Offer A Variety Of Exercises That Target All Areas Of The Body.
Bootcamps help to tone your entire body. The exercises are designed to work all of the major muscle groups in your body. This helps to ensure that you see results quickly.
In addition, Bootcamps offer a variety of exercises that help improve balance and coordination. This is a great workout if you're looking for something that will help improve your overall fitness.

3. The Classes Are Usually High-Energy And Motivating

.

Motivation can be hard sometimes when you're working out on your own. Bootcamp classes are high-energy and motivating, which helps to keep you moving throughout the entire workout.

The instructors usually lead the class in a high-intensity routine that will get your heart rate up. You'll be so busy trying to keep up with the class that you won't even realise how hard you're working.
4. You'll See Results Quickly When You Attend Boot Camps Regularly.
Bootcamp classes are an excellent way to see results quickly. If you attend the class regularly, you'll start to see a difference in your body within just a few weeks.
Boot camps are designed to deliver short and fast results. You'll see a decrease in your body fat percentage and increased muscle mass.
5. Bootcamps Are Perfect For People Who Want To Push Themselves Physically And Mentally.
Challenges are so crucial in life. Bootcamp classes offer a physical and mental challenge that is perfect for people looking to push themselves.
The high-intensity exercises in Bootcamp will test your endurance and strength. In addition, the mentally challenging aspects of Bootcamp will help you grow as an individual.
6. They're Great If You Want To Meet New People And Make Friends While Working Out.
Bootcamps are full of highly motivated people looking to get in shape. This is an excellent opportunity to meet new people and make friends while working out.
The group environment of Bootcamp classes helps to create a sense of supportive and motivating community. You'll be encouraged to push yourself harder when you have others around you who are doing the same thing.
7. Bootcamps Are Perfect For People Who Want To Learn How To Work Out Correctly.
Bootcamp classes offer an excellent opportunity to learn how to work out correctly; educating yourself on how to work out properly is a life skill.
The instructors in Bootcamp classes are usually highly qualified and experienced. They will teach you the correct way to perform each exercise so that you don't injure yourself.
8. Bootcamps Are Good For All People Of All Ages And Fitness Levels.
Bootcamp classes are perfect for all people of all ages and fitness levels. The exercises can be modified to fit your needs, so you don't have to feel intimidated. Bootcamp train is the ideal option to help you achieve your fitness goals.
9. Bootcamps Are Affordable And Usually Last For Around An Hour.
Bootcamp classes are affordable and usually last for around an hour. This is an excellent workout if you're looking for something affordable and convenient.
The classes are usually held in a group setting to save money on a personal trainer. In addition, the hour-long class is perfect for people who are short on time.
Bootcamp classes offer an excellent workout in a short period of time. If you're looking for an efficient way to get in shape, Bootcamp is the perfect option for you.
10. Be A Better Version Of Yourself!
Bootcamp classes will help you become a better version of yourself. By working out, your life can start to improve in all areas.
Not only will you be physically stronger, but you'll also begin to see improvements in your mental state. Bootcamp classes are an excellent way to become a stronger and more well-rounded individual. If you would like to learn more about the benefits of Bootcamp and circuit training check out our new blog. 
Ready To Jump Into A Bootcamp Class?
There are so many benefits to attending a Bootcamp class to learn more about circuit training check out this blog by The HealthLine. If you're looking for a high-intensity and motivating workout, Bootcamp UK is the perfect option for you. You'll see results quickly and be pushed to your limits both physically and mentally. So what are you waiting for? Contact Bootcamp UK today!